MOTEL NOOITGEDACHT

Artist initiative and Gesammtkunstwerk
1999-2006
in collaboration with Adam Marshall
IJmuiden, the Netherlands

MOTEL NOOITGEDACHT (= 'Motel never-would-have-thought') was the former 100 year-old lighthouse keepershouse, situated right at the mouth of the North Sea channel.
The house was transformed into an exhibitionspace and cinema. The shed outside was a short-stay residency motelroom for selected artists. In the cinema arthouse movies were programmed by Kees Brienen. During a period of five years Kaleb de Groot and Adam Marshall organized seven exhibitions and hosted multiple art-happenings such as drive-inn cinema, food events, theatre and performances.

One of the succesfull exhibitions at MOTEL NOOITGEDACHT was Open Face (2003): a presentation of sculptures, drawings, site-specific installations and performances by amongst others Ad de Jong, Jonas Ohlsson, Teske Clijsen, Yasmijn Karhof, Dieuwke Spaans and Groep HAP.
Marshall and De Groot organized the exhibition and made the selection of artists, as well as participating themselves.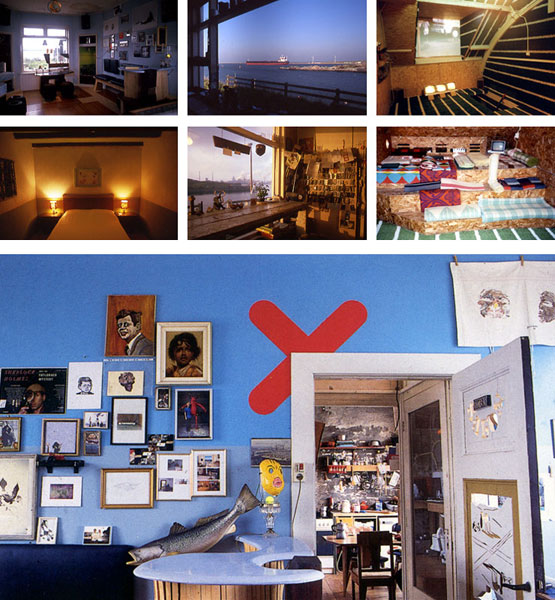 Motel Nooitgedacht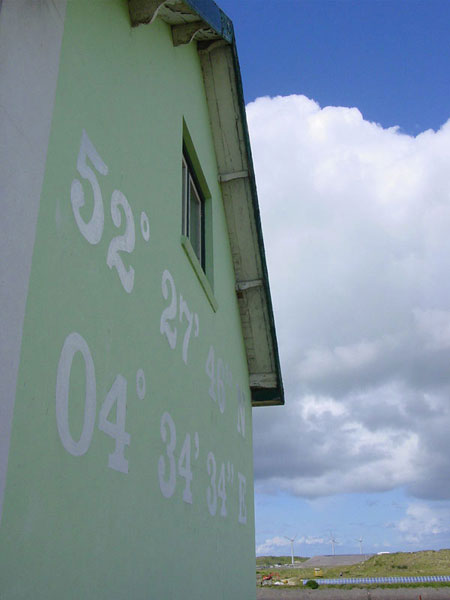 Open Face, 2003; wallpainting Klap/van Boven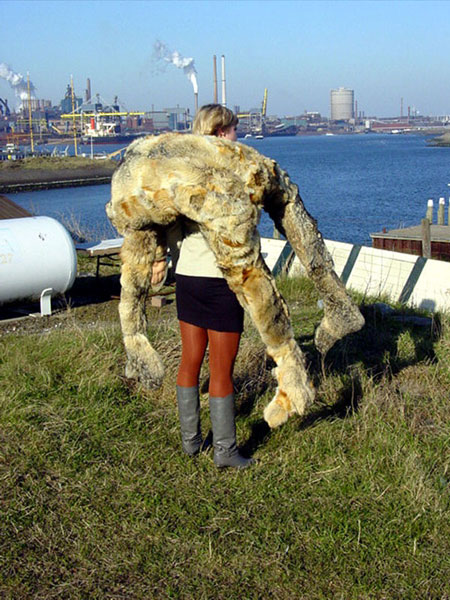 Open Face, 2003; Performance Yasmijn Karhof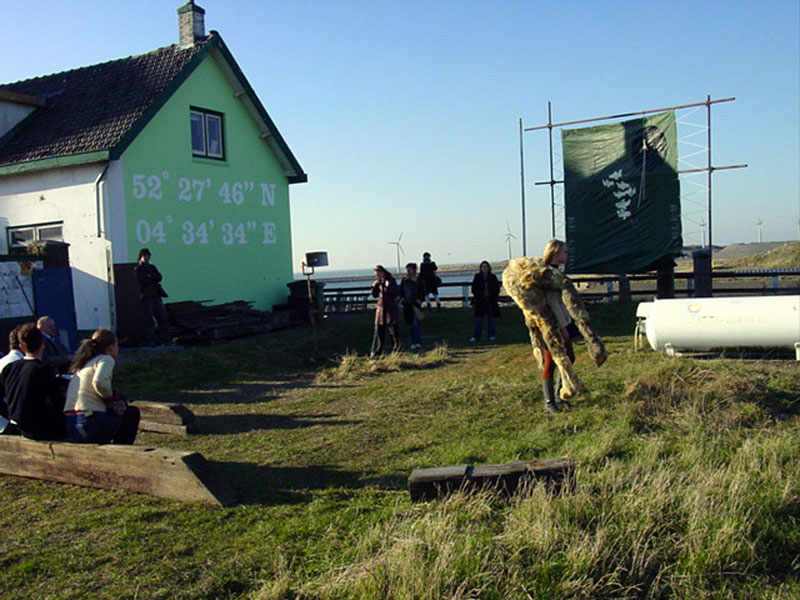 Open Face, 2003; overview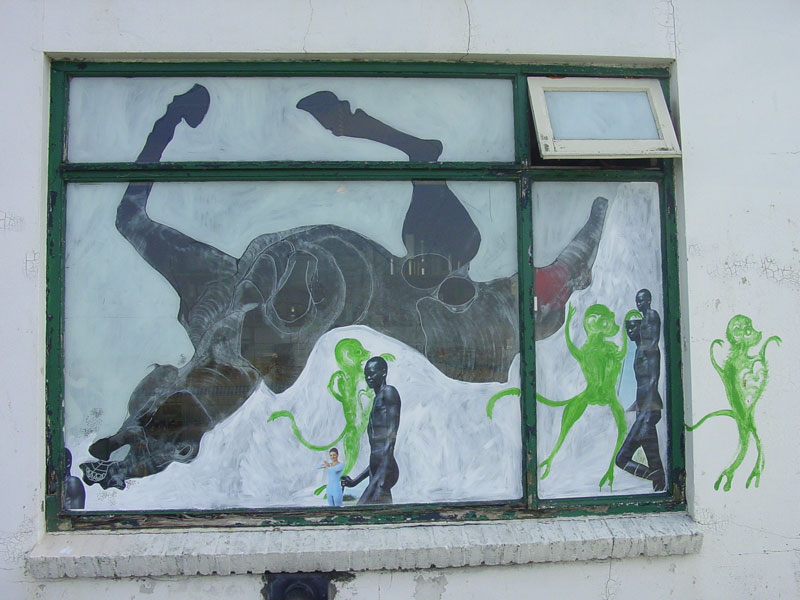 Open Face, 2003; window painting Dieuwke Spaans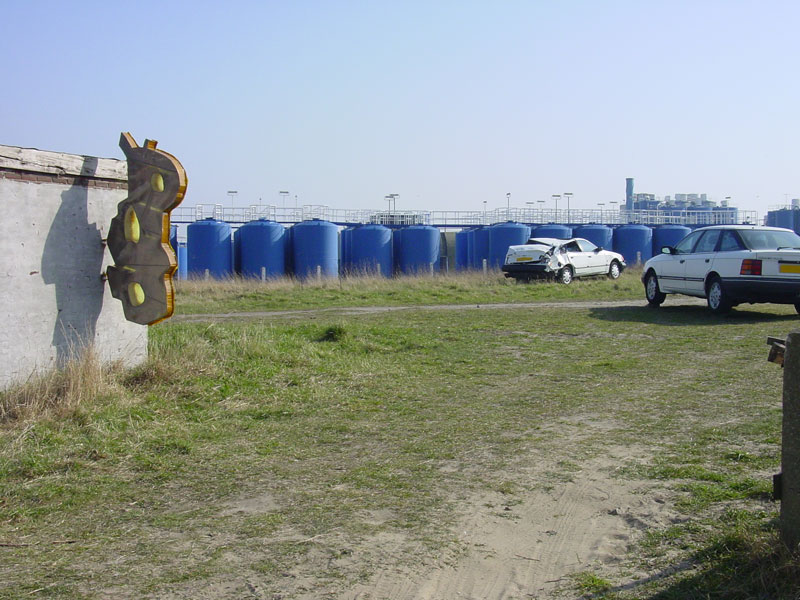 Open Face, 2003; Ad de Jong (L), Teske Clijsen (R)