SCULPTURE OF SHEBANG

Installation in public space, 2009
Amsterdam Zuidoost, NL

As a commision for the center for contemporary art in Amsterdam Zuidoost and the CEC building de Groot produced an elevated mental space consisting of several parts, the SCULPTURE OF SHEBANG (2009).
The inflatable, made of african waxprint, inside the core of the object suggests that it breaks out of the classic architectural form. By means of a timer, the blower which provides the air for the inflatable is turned on and off by doing so the inflatable functions as a loung. The second part of this 'mental space' is a 5/3 mtr vinyl print based on a villa design which was supposed to have been built in the vicinity of the CEC building. In front of the vinyl print a neon is hung. The neon's form is a copy of a corner in de Groot's house where the old design of the neighborhood (de Bijlmer) meets the new. The corner is a bricolage of material and sizes made by an anonymous carpenter. By copying the mistake into neon de Groot puts a spotlight on the individual strength within such a big thing as cityplanning.

Both the classical and modern form refer to architecture in general. An ongoing part of the artwork is a reoccuring workshop during the period of half a year on new dutch language. Within the building a big group of people from all etnicities and nationalities study dutch, voluntarily and forced.
Underneath the elevated object stickers are being pasted with new dutch words and sentences. At the end of this exhibition there will be a large collection of new language to enrich the national language with international words.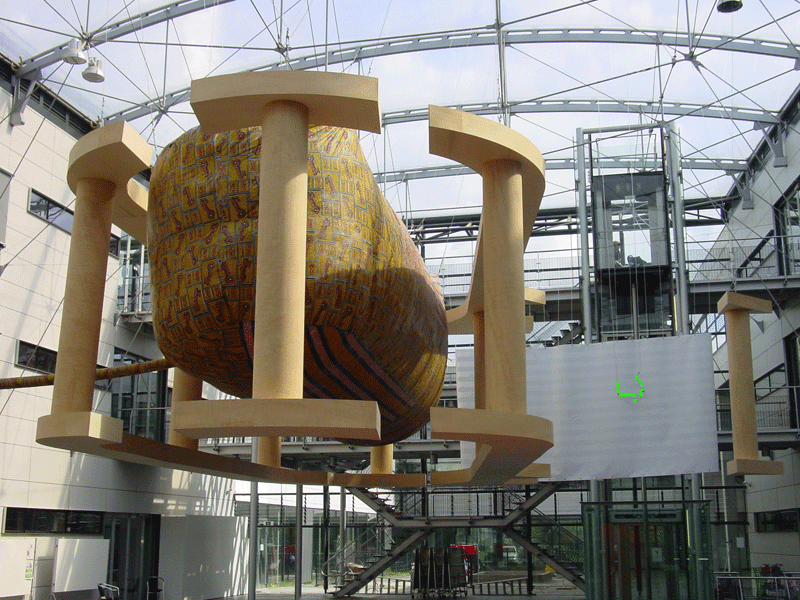 Sculpture of Shebang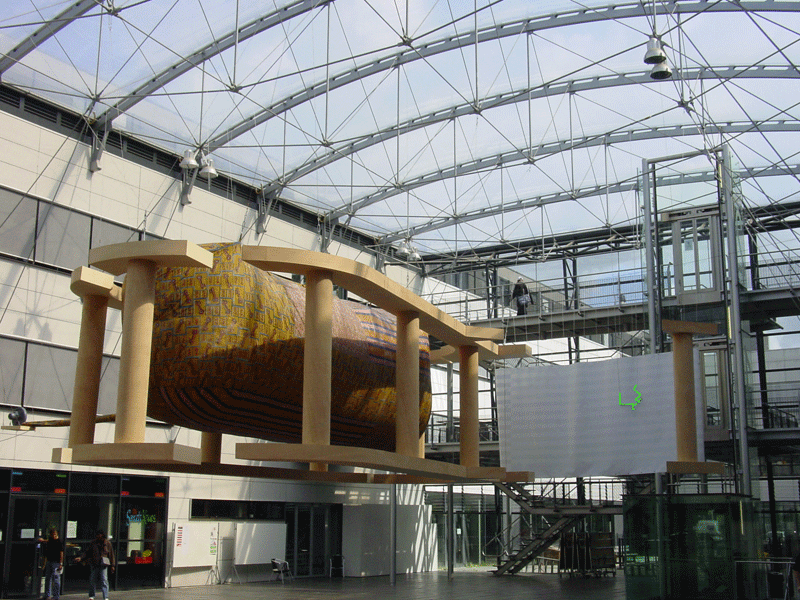 Sculpture of Shebang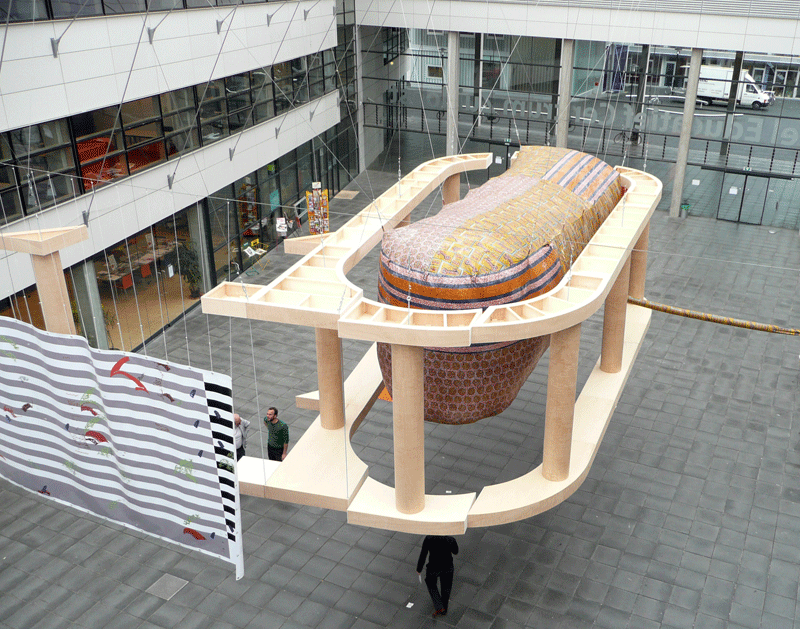 Sculpture of Shebang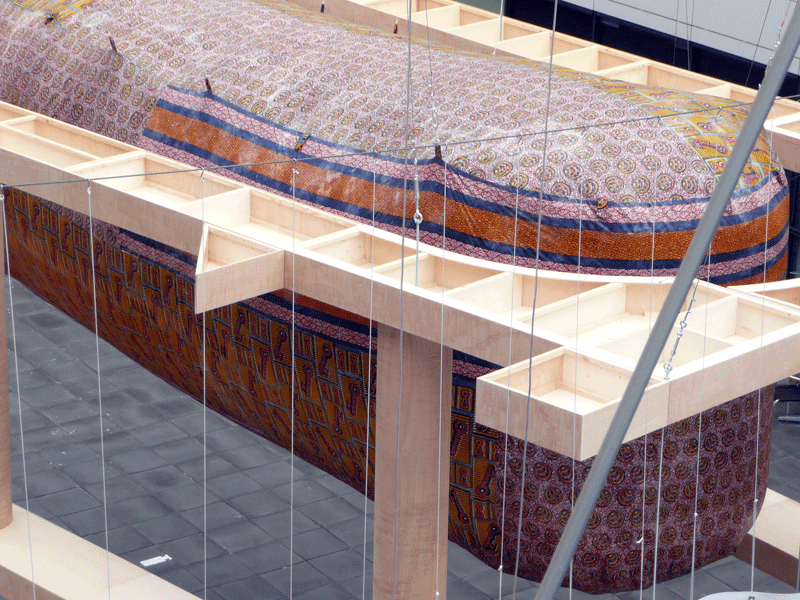 Sculpture of Shebang, detail